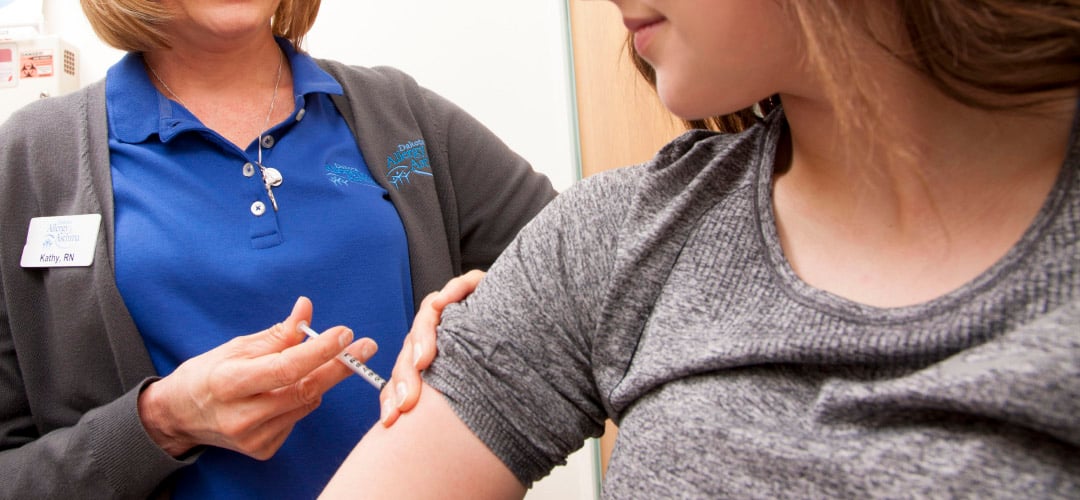 Are you tired of your allergies and want to finally get rid of them? Should you move to Antarctica, or can you become less allergic?
Immunotherapy, or allergy shots, have been an effective way to decrease your allergy problems since 1910. They have significantly improved over the years and are a standard treatment for patients with bad allergies. In fact, in addition to providing allergy shots, we can provide under the tongue therapy for certain types of allergies.
How to Know Which Therapy to Use?
A Board-Certified Allergist is your best resource for helping you determine the right therapy to use, because in order to get board-certified as an allergist, they have to pass the American Board of Allergy and Immunology requirements and testing. This is important for proper allergy diagnosis and treatment!
Some considerations that help your Allergist maximize your allergy therapy include:
If you are only allergic to one thing (either ragweed, grass, or dust mites), you could benefit from an under the tongue treatment option.
If you are allergic to more than one thing and want to become less allergic to many of them, then allergy shots are for you.
The knowledge of what dose of each allergen you need to receive in order to get better and stay better.
Determining your allergens and using them to give you proper treatment for the best effect.
Using avoidances and other medications with allergy immunotherapy to optimize your results.
The ability to tell if an allergy is causing the problems you want to get rid of, and if not, help you find out what else is happening.
Remember, allergy relief takes a team effort requiring you and your allergist to plan and execute the correct play to get the win you want: really allergy relief!