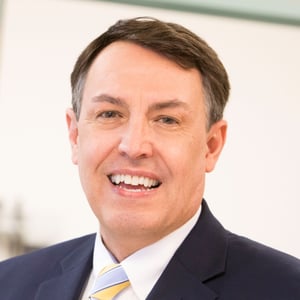 Dakota Allergy & Asthma has recently had the honor and privilege of welcoming another board-certified allergist to our team. Dr. Brennan has joined forces with Dr. Bubak to help treat allergy and asthma patients in Sioux Falls. Dr. Brennan is an experienced allergist who is able to evaluate and treat all types of allergies for patients of all ages. He brings a wealth of experience to Dakota Allergy & Asthma.
During his training to become an allergist, Dr. Brennan did his allergy and clinical immunology fellowship at Creighton University in Omaha, Nebraska, and he completed his residency in pediatrics at Georgetown University in Washington, D.C.
While his experience enables him to treat all types of allergies and asthma, his special interests lie in allergic rhinitis and allergic asthma. Dr. Brennan has extensive experience treating patients with allergic rhinitis, allergic asthma, anaphylaxis to bees, hornets, and wasps, through successful allergy shot programs. His background in immunotherapy will be a valuable addition to our team's specialization in allergy shots.
Our team at Dakota Allergy & Asthma is excited to have Dr. Brennan join our team. He joins us from Stevens Community Medical Center in Morris, Minnesota. His decades-worth of experience will allow us to serve even more patients, offering them the help they need to find relief.
Thank You Dr. Brennan For Your Service at Dakota Allergy & Asthma!