Dakota Allergy & Asthma is happy to see patients who refer themselves to our practice to be evaluated for a potential allergy. Here's what you need to know when considering Dakota Allergy & Asthma.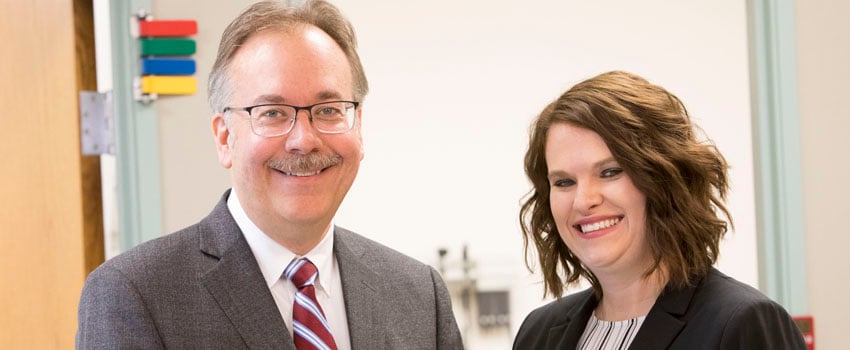 Many doctors and surgeons throughout the region refer their patients to us for specialized evaluation and testing, but it is not required in order to see one of our specialists. We have a Board Certified Allergist and a Nurse Practitioner on hand to help diagnose and treat your allergies!
What We Offer At Dakota Allergy & Asthma
Common conditions that we diagnose and treat include nose and sinus problems, cough and breathing difficulties, food reactions, and itchy skin disorders. A complete list is available here on our website: https://dakotaallergy.com/your-allergies/.
From allergies to asthma, the Dakota Allergy & Asthma team can help.
Insurances We Accept
We accept most major insurance plans in our region and, as long as your insurance does not require a referral from your family doctor, we are happy to have you call and set up an appointment with us.
If you aren't sure if your insurance company requires a doctor's referral, a quick call to your insurance company should be able to answer that question.
Dakota Allergy & Asthma holds admitting and consultative privileges with both Sanford and Avera Health systems. As independent physicians we enjoy the flexibility of being able to see and treat all patients no matter where you obtained your health insurance.
---
Are You Wondering If You Should See An Allergist?
Find out here:
---
You Have The Right To Choose Your Provider
Remember, it is your right to choose your doctor because the doctor-patient relationship is still the cornerstone of medicine in America, no matter what the major health systems would have you believe.
We are independent just like you are, and as such, we are able to put your needs first.
We sincerely enjoy working with you and your primary doctor to help diagnose and treat your allergies and asthma.
In a rare circumstance where we may be out-of-network on your health plan, we are open to having patients pay "out of pocket" to see us. In that case we will keep you fully informed about expected costs.
It's never too soon to seek help for your allergies, asthma, sinus problems, food reactions, or itchy skin. One of our three providers is available to help!
Contact Dakota Allergy & Asthma by calling 605-336-6385.
About the Author
Dr. Bubak is a Board Certified Allergist and is the founder of Dakota Allergy & Asthma.